LEARN MORE ABOUT THE COLLABORATOR
DOOZ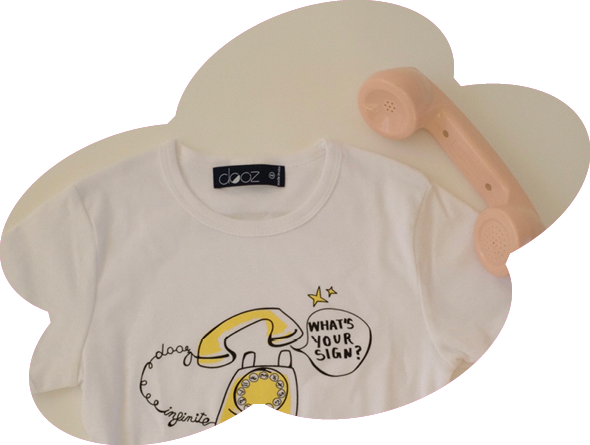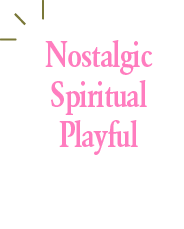 When Rachel Borghard founded zodiac-inspired brand Dooz back in 2019, it was in deep juxtaposition with the more "serious" fashion gigs she'd previously landed at places like Gabriela Hearst, The Row, and Zac Posen. "Dooz is founded on optimism and positivity—that's how I like to work," she says. "That's what I want people to feel when they wear it."
The brand plays with the idea of birth charts, horoscopes, and celestial energies—but unlike some of the more juvenile zodiac-centric brands out there, Dooz offers a more sophisticated take on astrology with by using color theory, as well as subtly embossed glyphs, to represent each sign.
Dooz's mission, Borghard says, is to drive real-life connections during a time when we've never been more detached from each other. "We launched the 'What's Your Sign' collection during the pandemic as a way to spark conversation with people, to wear this question," says Borghard, who lights up inside when someone walks up to her and answers the prompt on her shirt. (For the record, she's a Taurus sun, Aries moon, and Sagittarius rising—a mix that makes her "super stubborn, hardworking, and maybe a little too realistic," she says.) In conjunction with the collection, Dooz also launched a horoscope texting hotline, which offers another point of personalized digital connection.
Designed in New York and crafted in Los Angeles using ethically sourced, premium materials like Italian lambskin and freshwater pearls, the line spans personalized leather goods, bandanas, necklaces, knit separates, and, now with the launch of the Infinite x Dooz collab, baby tees.
"Astrology is all about connecting with yourself and connecting with other people—and that's what fashion is to me."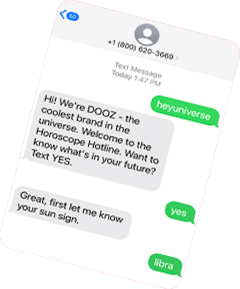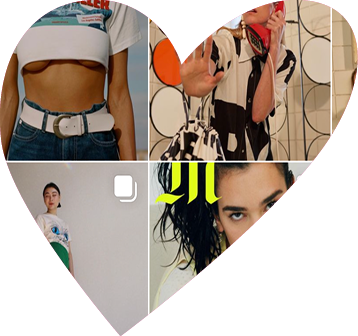 Find us on Instagram @infinite