LEARN MORE ABOUT THE COLLABORATOR
Ein by Sara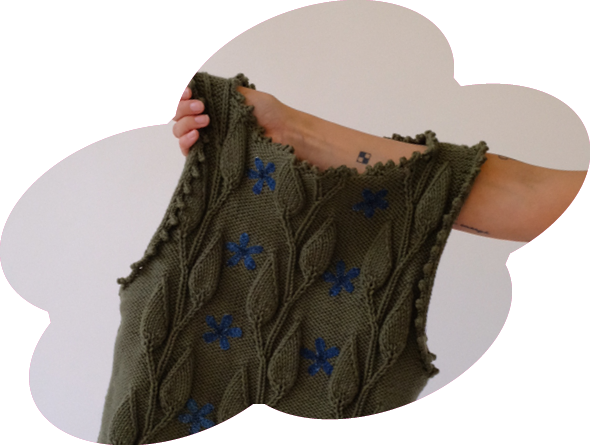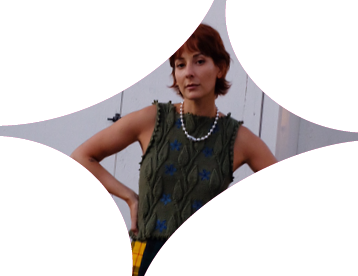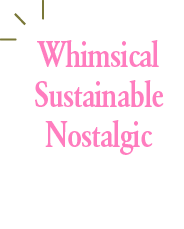 Sara Haapakosk, who you may already know as Scandi influencer @saraakaroliina, always wanted her own fashion brand. "My grandmother is a professional seamstress, and when I was in third grade, we made our first piece together," she says, lighting up at the memory. After graduating from Helsinki Design School in 2019, Haapakoski started toying with what her line could look like, but was still enjoying a lucrative career as a top Finnish style influencer. 
It's easy to see how her style, a healthy mix of quirky nostalgia and playful, trend-adjacent pieces, nabbed her a following—as well as how it would eventually inspire Éin by Sara, the eponymous fashion label she launched in 2020. "I started with bralette tops made from old denim, but I never sold any of them. I just took pictures of them because I thought they were cool." 
She began researching deadstock fabrics, ethical supply chains, and sustainable packaging, but at the same time, she caught herself falling victim to the ultimate thief of joy: comparison. "I was so stressed about my Instagram and I compared myself a lot,'' says Haapakoski, who says the only way for her to break that cycle was to leave it. Now, a personal Instagram hiatus has given her a chance to rediscover and settle into her own style, as well as focus on Éin by Sara full-time. Each kitschy piece is handmade-to-order in Helsinki from deadstock, vintage, or recycled fabrics, and is shipped in recycled packaging.
Her most recent collection is instantly recognizable thanks to her signature freehand daisy appliqués, an element that was inspired by her love of nature. "During winters in Finland, it's so gray because we only get three hours of sunlight," she says. "It can be hard to find inspiration, but then I just look at pictures from summer—the flowers, the greenery, and seeing nature come alive." 
Even more, the ability to focus solely on Éin by Sara has helped reignite her creativity and realign her perspective: "I trust that if something is meant for you, it's going to come for you."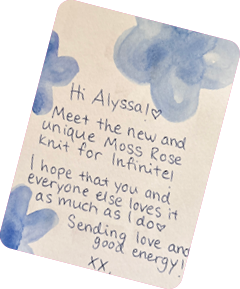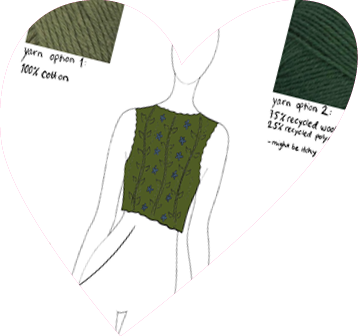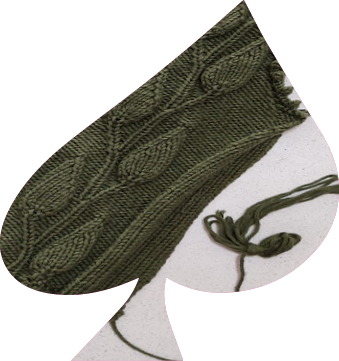 Find us on Instagram @infinite